EL TOLEDO COFFEE TOURS
http://eltoledocoffee.weebly.com/
HIGHLY RECOMMENDED! 100 PERCENT TOTALLY IMPRESSED WITH THIS TOUR.
ORGANIC COFFEE, GOOD PEOPLE, & AN EDUCATIONAL EXPERIENCEE-mail: eltoledocoffee@gmail.com
Facebook: http://www.facebook.com/toledocoffeetour
Approximately 2 hours. $20 per person,
Must book ahead.
Eden Atenas can make your reservation for you.
(506) 8711-1221
From Atenas to El Toledo Coffee Plantation
As you are approaching the town, take the first turn right to get off road 3d, then go straight about 4km until you find a bar at your right called "la fortuna." At this point, go right again, start coming down, cross two bridges and start going up. You will then have about mile and then you go right again. After another mile, you will see our sign out front on the left-hand side of the room.
GPS coordinates N09°59.817' W084°25.773'
From Atenas, you can take a taxi to El Toledo for approximately $8. (The taxis will now how to get here if you just tell them the name.)
The other option is to take a local bus by going to the central market and getting on the bus #1245 to "Los Altos," and telling the driver you want to get off at El Toledo.
---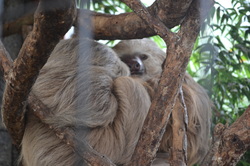 Rescate Animal Zoo ave
http://rescateanimalzooave.org/
The Wild Animal Park holds the 2% of the animals RAZA receives but sadly cannot be released back to the wild. Our guests are therefore presented with a stunning array of Costa Rican flora and fauna that highlights the unique bio richness of Costa Rica.
Hours : everyday 9-5
Adults $20
Atenas bus to Alajuela stops right in front of Zoo. 20 min from Eden Atenas
---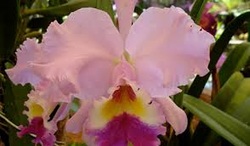 Botanical Orchid Garden
http://www.orchidgardencr.com/home.html
The Orchid Garden is open from Tuesday to Sunday from 8:30a.m. to 4:30p.m. Visitors can remain inside the garden until 5:00 p.m.
Adults $12, children 5 - 12 $6
Taking advantage of an ideal climate like the one present in La Garita, Alajuela, we have developed with great effort and dedication a place that gathers conditions for the orchids to grow and reproduce freely.
For more than 30 years, trees and palms have been planted throughout the property. This has created a habitat for hundreds of plants that you can enjoy walking along our trails. In our nurseries we preserve, cultivate, and reproduce our extensive orchid family; hybrids and species selected to offer the best for those who love and collect these beautiful plants.
From Eden Atenas head east on #3 highway towards Alajuela. Turn right at the restaurant "La Fiesta del Maiz", proceed for 800 mts. The Botanical Orchid Garden is on the right. The Atenas to Alajuela bus stops at the La Fiesta del Maiz restaurant and a small walk down to garden.
---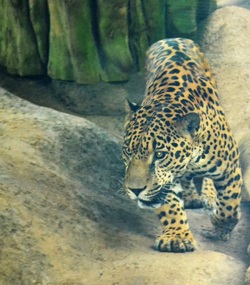 La Paz Waterfall Gardens
Nature park and wildlife refuge
http://www.waterfallgardens.com/
Highly recommended! Absolutely worth the visit, and spend the day.
We can arrange transportation by taxi, or shuttle from a pick up location such as the airport
Latitude 10.12.6.28 N
Longitude 84.9.41.23 W
Elevation 1500 mts
Lush tropical rain forest, flowing white rivers, spectacular waterfalls, birds, butterflies, monkeys, sloths, snakes, frogs and jaguars. At La Paz Waterfall Gardens, you are guaranteed to see all that and more.
Go to their official website for driving directions. approximately 1 hr. from Eden Atenas
---
Territorio de Zaguates
Official Non-Profit Organization
Dog Rescue Ranch in Costa Rica:
The privately funded and volunteer-run organization is a "No-Kill" shelter that has been standing for 8 years, thanks to founders Lya Battle and Alvaro Saumet. They dedicated the land to the "well-being and respect of the animals," which also includes cats, https://www.facebook.com/
it is encouraged to schedule your visit ahead of time via email at territoriovisits@gmail.com.


---
Sr y Sra Ese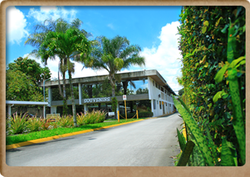 Sr y Sra Ese has been the leading producer of souvenirs and wooden jewelry in Costa Rica since 1964.
With decades of exporting experience to destinations like France, Germany, Italy, USA, and at least 20 others world wide.
Now you don't only have the opportunity to acquire one of our great pieces, you can also visit us for a free.
Also find in our 5000sq feet store a large variety of ceramic, textile, glass, and leather goods along with a fine selection of Costa Rican Coffee

---